PREFORMED THERMOPLASTIC STORE
A Division of Reflective Inc. Distributors of Reflective Marking Tapes and More since 1998. The various types of preformed thermoplastic markings are outlined below. We carry the preformed thermoplastic in rolls, letters, numbers, symbols and flats. Preformed thermoplastic is a melt down product designed to create long term striping and markings on asphalt and cement surfaces. We carry both "Hot Tape" and "Premark" brand thermoplastics. Application for "Hot Tape" involves pre-heating a clean, dry surface to 300 degrees, laying down the material and continuing to heat until a permanent bond is created. Application for "Premark" is similar but does not require pre-heating the surface. A heat torch and basic tools are all that are needed for both products. More detailed instructions can be found at the links below. Our preformed thermoplastic products contain glass beads for reflectivity.
CLICK HERE TO RETURN TO THE HOME PAGE.
---
Feel free to contact us at steve@reflectivestore.com or call (850) 934-3157 for assistance. To request a quote you can email us or our FAX the request to (888) 789-5422.


6" & 12" WHITE ROLLS of Preformed Thermoplastic for Crosswalks -
HOT TAPE (Call 850-934-3157 to Order)


CASES of Preformed Thermoplastic Rolls in
4", 6", 8", 12", 18" & 24" widths - HOT TAPE HOT TAPE (Call 850-934-3157 to Order)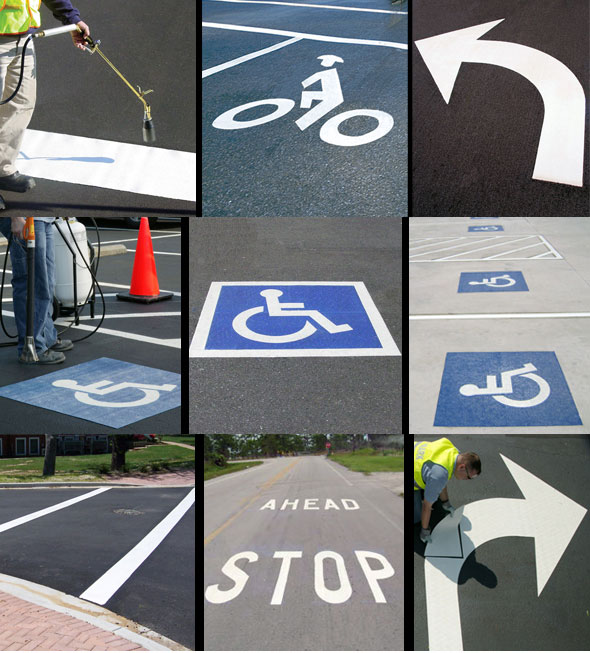 About our company - Reflective, Inc. has been incorporated in the State of Florida since 1998. We are located in Gulf Breeze, Florida which is just east of Pensacola, Florida. We specialize in reflective pavement tapes and reflective vehicle markigs. We are knowlegable about all the products we sell and are available to answer any questions you may have.

About our products - Our Preformed Thermoplastic products are manufactured by Flint Trading Company and are of the highest quality available. Preformed thermoplastic is many times thicker than standard traffic paint and will outlast paint by many times. The majority of the markings that we carry come with Vizigrip or Skid Optics meaning they have both the glass beads for reflectivity and the abrasive content for non skid.

Shipment Method and estimated delivery time - We ship UPS Ground for the rolls and freight line for heavier packages. Delivery time is approximately 3-5 days for the UPS shipments and 7-10 days for the freight shipments depending on what part of the country the products are being shipped to.

Return and Order Cancellation policy - orders for our preformed thermoplastic products be cancelled until they are shipped out. After that we do not accept returns unless there is a defect in the product that cannot be remedied. If an item is found to be defective it can be returned for a full refund of the purchase price. As this is an application driven product, defects are very rare.

Privacy Policy - all customer information is kept in strict confidence. We do not release any information on any of our customers to anyone without that customers consent.