HI INTENSITY TYPE III REFLECTIVE TAPE
1" 2" 4" 6"and 8"
FLEXIBLE HIGH INTENSITY REFLECTIVE TAPE
1" 2" 4" 6"
REFLEXITE V92 PRISMATIC REFLECTIVE TAPE
1" 2" 3" 4" 6"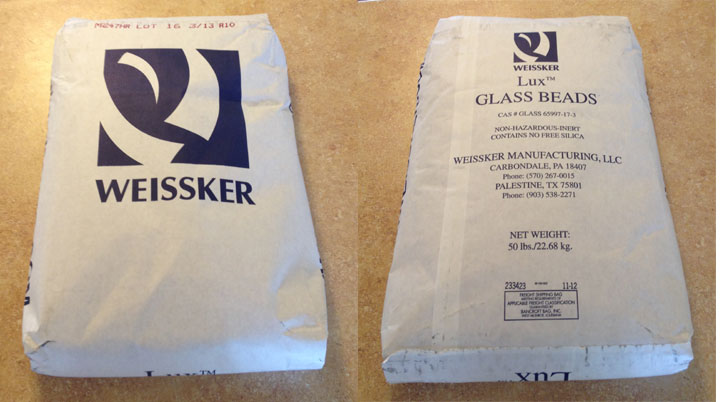 Reflective Glass Beads for making paint or thermoplastic reflective. AASHTO, Type 1 Roundness - 70%, 75%, and 80% overall by sieve size. Easy to apply. Simply apply at a rate of 6 pounds per gallon to wet paint. An application device can be used or you can make a shaker out of a can with holes punched into it.
AASHTO Glass Highway Spheres / Beads SPEC SHEET

We carry the following REFLECTIVE GLASS BEADS.

50 lb bags of AASHTO rated Highway Safety Spheres - $119.99 per bag
---
To order large or small amounts of beads "Click Here"
---
If you wish to order with a check or money order you can contact us by phone or mail at -

Cole Safety
644 Amanda Furnace Dr.
Ashland, Kentucky 41101
(606) 393-5006
colediscount@yahoo.com

---